The VFW has two Hall's available for Rent.
The second floor seats 250 has a bar, rest rooms, a separate entrance, wheelchair ramp, onsite kitchen facilities and a spacious dance floor. The lower facility seats 80 individuals, for smaller crowds and is next to the Canteen. The lower facility has a kitchen. Both facilities are smoke free and reasonably priced for any event.
Please contact us for details. If there is no answer, please leave a message and our Hall Rental Coordinator will get back with your shortly.*
Downstairs Event Room. Seats 80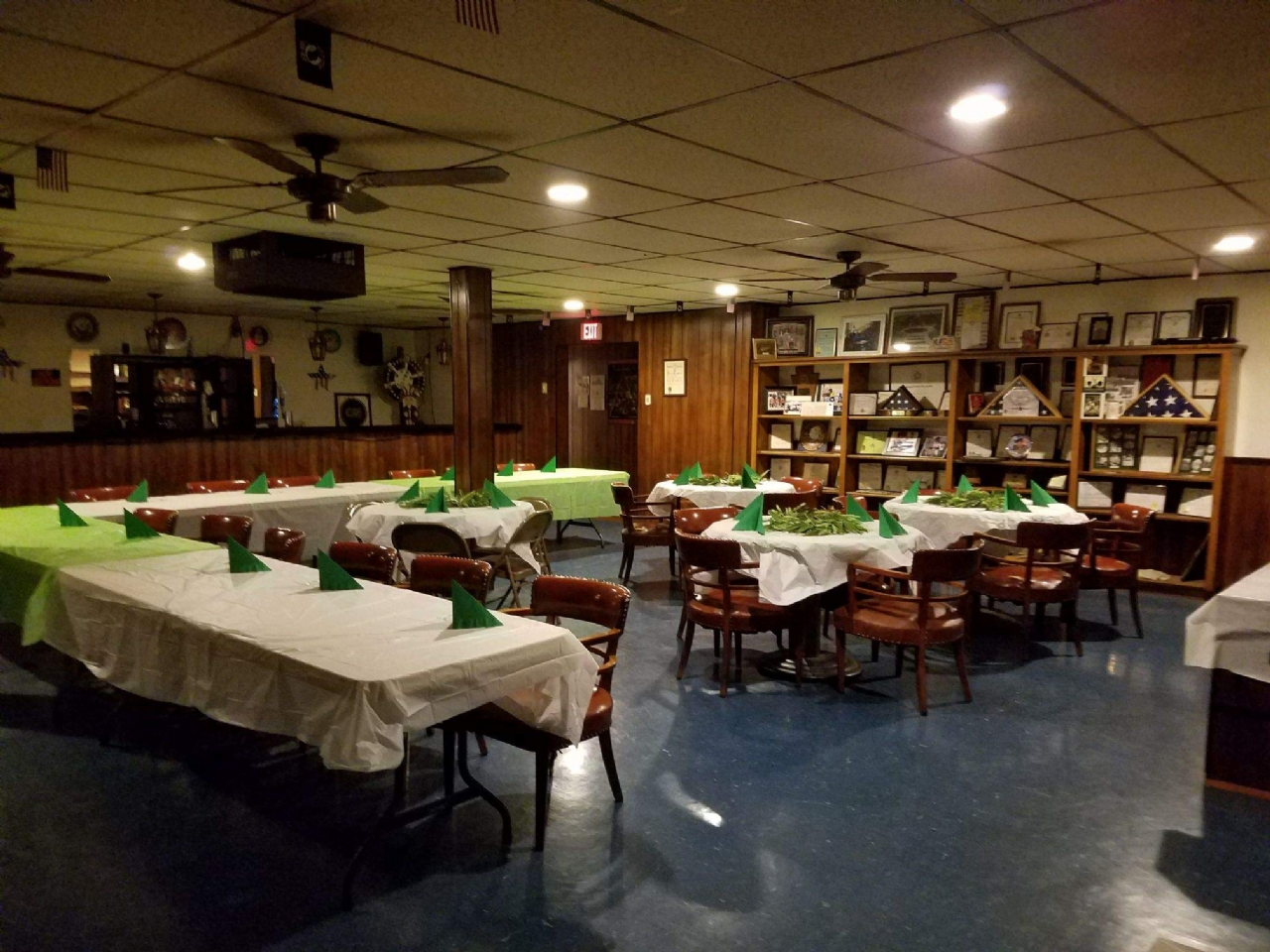 Back Bar - Suitable for a small meeting or gathering.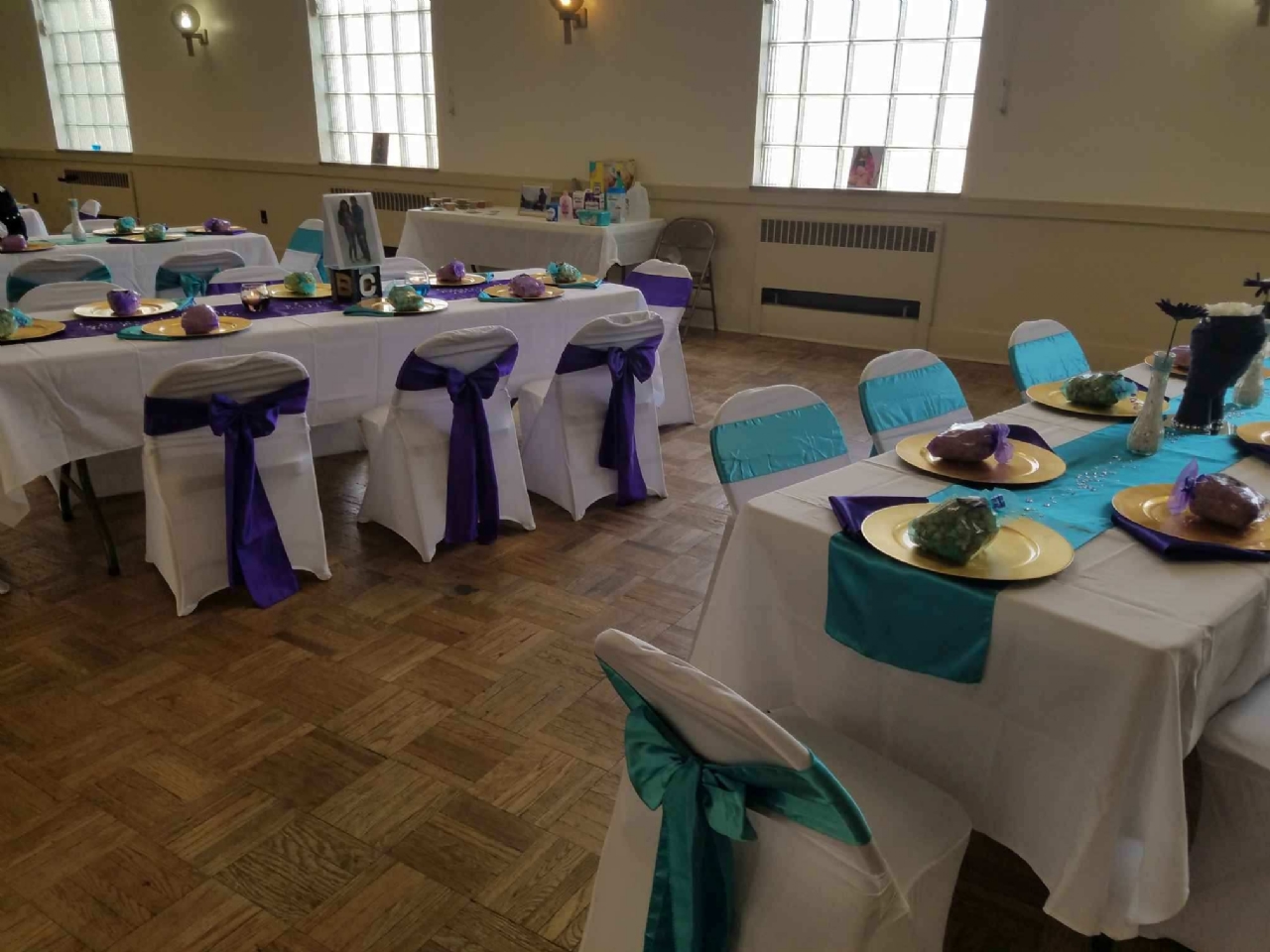 Upstairs ballroom decorated for a wedding. Seats up to 250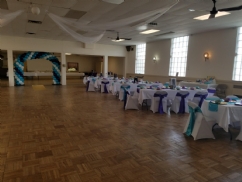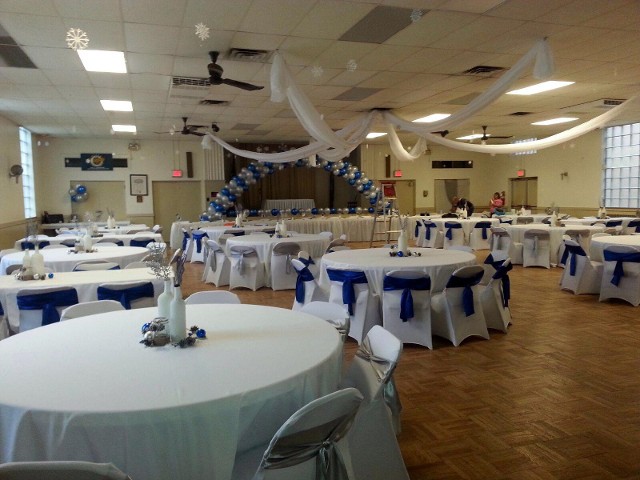 Ballroom set for a wedding with round tables.